OneSubsea – PCM module for STONES project
Lifetec AS has recently signed a new contract with OneSubsea to provide them with the noise study for the PCM module that will be installed in the STONES FPSO project, for SHELL. The FPSO will be operating in the gulf of Mexico and the plan is to have it operational by 2018.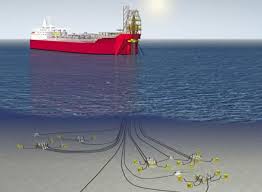 The PCM module consists of two rooms with electrical equipment which are part of and control the subsea pumping system. The mayor sources will be the different water cooled cabinets in the room and the two transformers and the ventilation unit on the top of the module.
Lifetec AS will carry-out several noise prediction models where the partitions wall between both rooms will be examined in particular, in other to achieve the noise requirements for both rooms but at the same time trying to allow ventilation in the form of openings at the top of the internal wall.
The contract is scheduled to be finished before the end of the year.