Do you want to visualize the noise in your factory?
In need of updating the noise maps after a modification or after certain number of years?
Do you want to predict a future situation and find out which areas will be above the requirements?
What about the changes in noise under different running conditions?
Lifetec has extensive experience with noise mapping both in indoor spaces (industrial spaces, offices, workshops, etc.) or outdoor areas (road and rail, open plant factories, offshore installations, etc.).
We create noise maps based on site measurements or predictions based on source noise levels.
We provide excellent graphical presentations of the noise maps and detailed reports that allows you to reproduce our calculations if needed. If any areas above requirements, we can also guide you on how to solve them.
We can use either Cadna or Soundplan for indoor and outdoor predictions based on propagation standards ISO9613-2, NOR2000 or the General Prediction Method.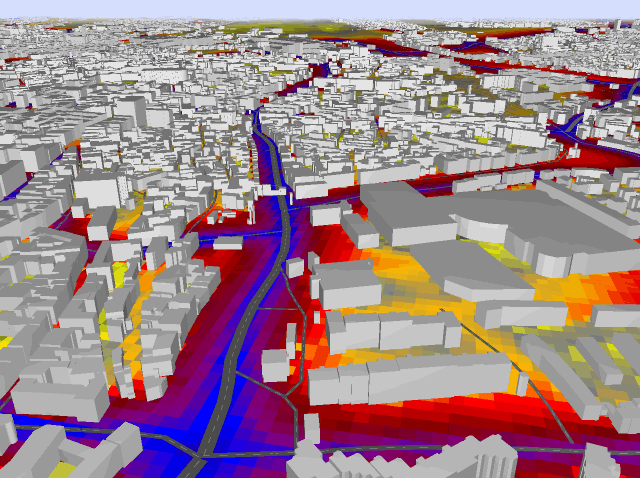 Indoor and outdoor measurements on site and noise map creation according to NS4814 and GL0196
Creation of noise map predictions based on supplier source data
High quality noise maps ready to use
Clearly presented results and reports
Overview of areas above requirements and advice on how to solve it
Other services we provide: