Are you designing a public address system for a railway station, shopping center, industrial plant or onshore installation?
How do you make sure the PA system will satisfy the project requirements?
How do you verify that the audio messages are intelligible after installation?
Is the alarm signal loud enough compared to the background noise?
Is it too loud so it can cause hearing damage?
Lifetec has extensive experience with PA design and layout to ensure the most ecient placement and number of speakers, as well as recommendations on the speaker type and power tapping. We take into account both the background noise as well as the amount of absorption.
We can use either CadnaR (shown below) to calculate the STIPA based on the impulse response method from IEC 60268-16, or our in-house software to calculate the articulation index.

STI is an objective measure of the quality of speech over a system. It measures the reduction in the intelligibility of a speech signal over a transmission channel, which can be influenced by:
speech level - echoes
background noise - reveberation time
quality of speakers - frequency response of channel
Since it is complex and time consuming to calculate and measure, STIPA was developed as a simpler version for practical application, using fewer frequency bands, modulations and less time averaging.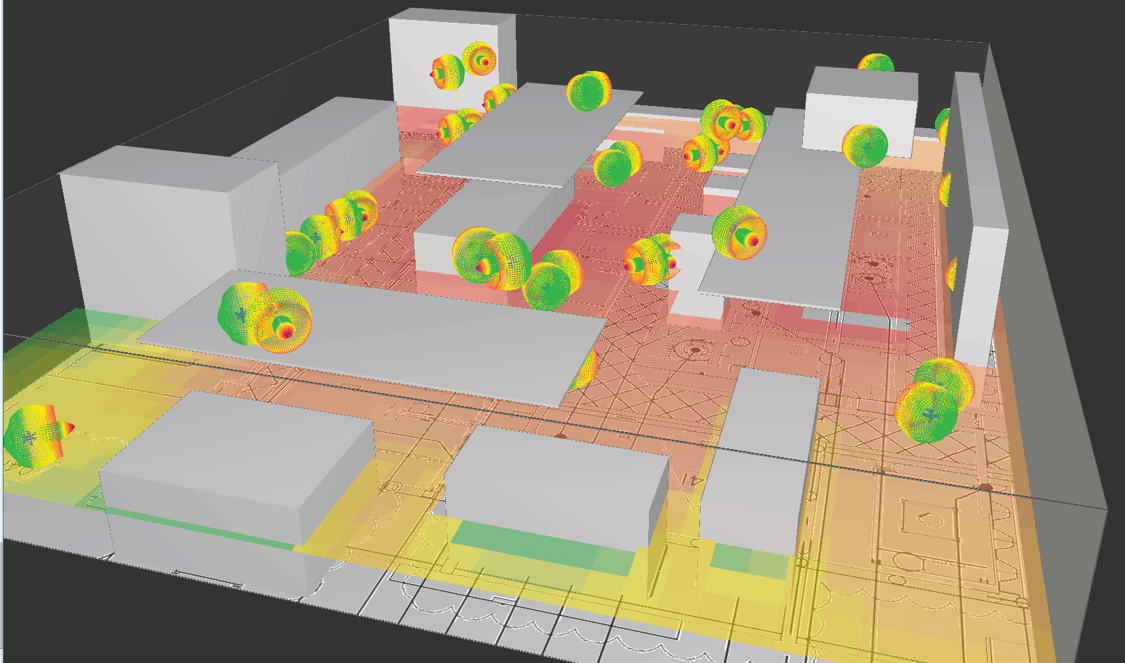 After Installation:
Measurement of STIPA level and alarm level 
We can also measure the STIPA without background noise present, for instance during commissioning, then measure the noise level later and "add" this to the STIPA level.
Calculations & Solutions:
In Design:
Predicted STIPA and alarm levels as plot plans
Optimalization of speaker distance, number of speakers and speaker location
Recommendations for speaker type and power tapping
Evaluate the need for acoustic absorption
After Installation:
Power tapping adjustment and recommendation for improvement
Other services we provide: